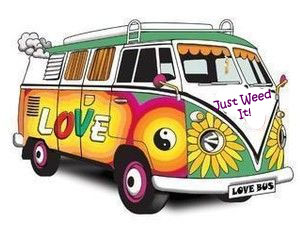 About Us
We are reliable, hard working and thorough.
We listen to our customers and work with them to address their weeding, gardening and light landscaping needs.
Services: Hand Weeding, Plant flowers/veggies, lay mulch and decorative rock, spring clean up, raking, poison ivy removal, vacation watering, trim bushes and more.
You can hire us on a weekly, bi-weekly, monthly or "as needed" basis. Contact us now! FREE Estimates
History
We started in 2015. By May we had to turn work away! In 2016 we decided to hire a crew, who can get things done! We work hard, so that you can enjoy your time off! Our prices are competitive. What sets us apart is that we are dedicated, conscientious and most importantly reliable.
Testimonials
"Went to work with 3 Ft weeds in my front yard. I hardly recognized my own house, when I got home" -- Dan, Ann Arbor
"Used Just Weed It on a weekly basis. Was always happy with the work" -- Bill, Saline
"Timely, professional and great work!"--Barb, Ann Arbor
"The staff of Just Weed It are friendly, polite, on time and very hard working. They are meticulous in their work and carefully spend time doing what you ask them to..."--Brian, Ann Arbor
"Just Weed It is a wonderful company. They are efficient, clean up after themselves, as thorough as need be and friendly to their customers. That includes giving us a good price.--Martha Ypsilanti